Best Restaurants In Sendai, Japan
Sendai is a city of culinary adventure. Home to grilled beef tongue and incredible sushi, it's relatively untraversed by the regular visitor to Japan, meaning there are plenty of secret local hangouts to explore, and no crowds to battle for a seat at the table. Here are the best restaurants in Sendai for you.
Best Restaurants In Sendai, Japan
Rikyu
Gyutan is Sendai's most iconic dish, first born from thriftiness but later becoming a delicacy. In 1948, yakitori chef Keishiro Sano crafted the beef tongue dish as a way to minimise waste and experiment with flavour. In the decade that followed, it's been grilled and remade to perfection. Rikyu is a restaurant that specialises in gyutan and offers plenty of options to enjoy the dish beyond the classic grilled style, including deep-fried and sushi.
Sendai's kitchen
While calling it a restaurant may be a bit of a stretch, if you're serious about getting a real taste of the city, then you have to visit the Sendai morning market. Known around town as 'Sendai's kitchen', it's where the chefs go to pick up their supplies and the locals go for a chat. The market has been running for over 70 years now, and you'll find all sorts of goodies here, from seasonal fruits to freshly caught sushi. One of the highlights is the food stall Crokke-ya, which sells deep-fried potato, mackerel and pumpkin croquettes for less than ¥100 (£0.70) apiece.
Sansuien Higashiguchi Second Branch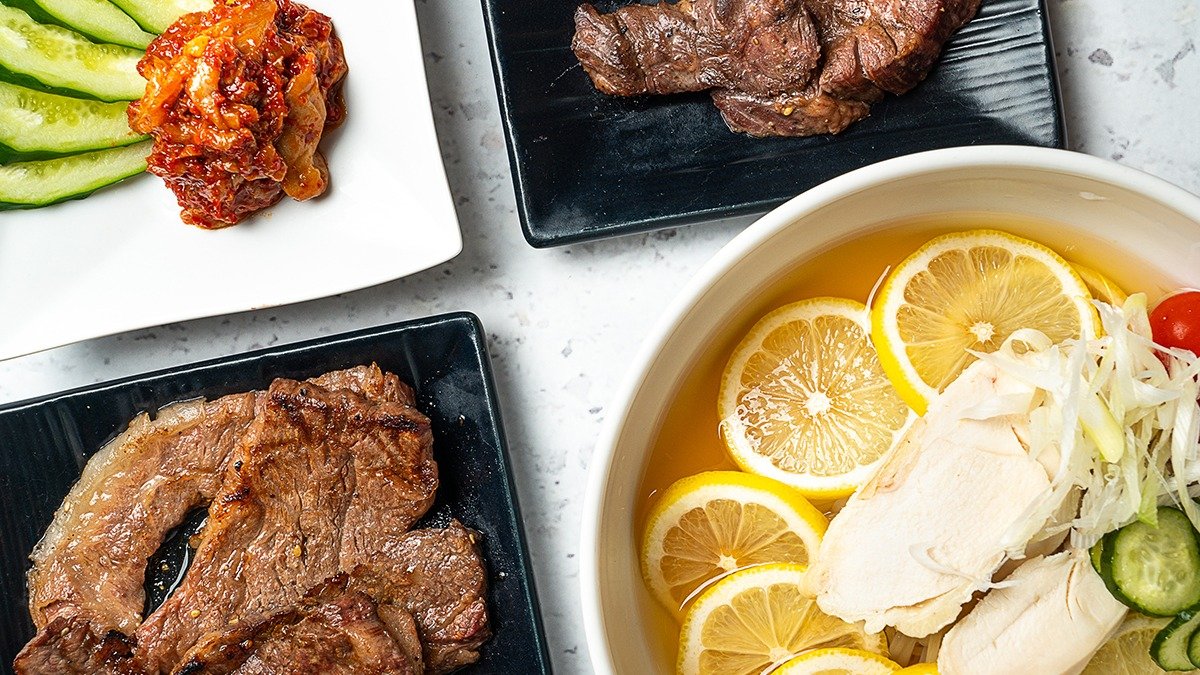 This is a yakiniku (Japanese BBQ) restaurant where you can enjoy Sendai beef and other varieties of beef from Miyagi Prefecture at affordable prices. Popular menu items include the [Seared Gyutoro] (2,200 JPY) where Sendai beef is lightly seared for 3 seconds and enjoyed with a raw egg, and the thickly sliced [Diamond Harami] (1,600 JPY) marinated in a homemade sauce. The restaurant also prides itself in its wide selection of wines, so you can enjoy the marriage of beef and wine. There is also an all-you-can-drink course which is recommended for those who want to drink without worrying about the price.
Named after a Song-era fantasy epic, this classic izakaya specialises in charcoal-grilled kinki (rockfish; also called kichiji), which is nibbled by sake-sipping customers propped at the bar. Jiraiya's entrance is on a side street, marked by a giant red lantern. This is one of the best restaurants in Sendai you should not miss.
Grilled Beef Tongue
A gourmet dish representative of Sendai is grilled beef tongue. It is a Sendai specialty of just the soft part of tongue thickly sliced and grilled. It is aged before cooking, so it is soft and has rich flavors.
A standard menu item at specialty restaurants is a set of grilled beef tongue, tail soup full of the umami flavors of beef tail, and mugimeshi (rice cooked with barley). Although the tongue is usually flavored with salt, some restaurants have miso flavor and other sauces as well.
Zundamochi
Zundamochi, a regional sweet with a long history, is also a must eat. It is a dish of mochi with a paste of crushed boiled edamame and sugar called "zunda," and is characterized by a soft sweetness and chewy texture. It has a distinctive bright green color from the edamame.
Arrangements on the traditional sweet, such as zunda shakes made by mixing zunda into a vanilla shake or roll cakes made with zunda mixed with fresh cream, are available so give them a try as well.
Craftsman Sendai
While in general, craft beer has taken a little longer to catch on here than the rest of the world, places like Craftsman Sendai (クラフトマン 仙台) are making up for lost time. This establishment is a fusion of local ingenuity and international influence. It's a combination Italian restaurant and craft beer barn where guests can sample some of the country's most exciting small-batch brews while enjoying world-class Italian cuisine made with locally produced seasonal vegetables.
Restaurant Symphony
When Sendai folk want dinner with a view, Restaurant Symphony in The Westin Sendai hotel is one of their top picks. Located on the top floors of the landmark Sendai Trust Tower, Symphony serves up French-style and internationally inspired cuisine with excellent panoramic views of downtown Sendai. Perfect for a romantic dinner or an upscale lunch, the restaurant has both buffet and à la carte options and cocktails to match.
Tags :
foods
Japan
restaurants
Sendai